Giving back.
Giving back to the communities we operate in is something we believe in. Underneath our camo gear we really are just a big bunch of softies. Each year we help with various fundraising ideas to help charities raise much-needed funds for their causes. In recent years Delta Force have supported a variety of worthy causes, including the building of a school in Malawi which was named after us ('The Delta Palms School'). We have raised funds for such causes as the RSPCA and the Normandy Veterans Association.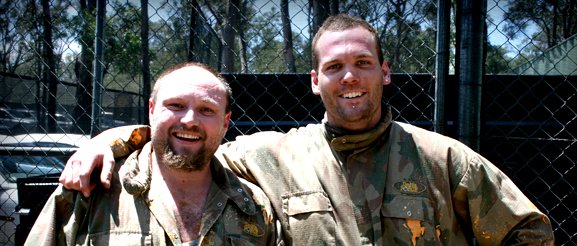 If you are a Canadian charity looking for an exciting way to raise money then please contact us.
We can donate designer paintball tickets to your charity which can be auctioned, raffled or sold for fundraising or you can even give them away as prizes to people who donate money to your cause.
Normally retailing for $99.95, we give these away for free to Canadian-based charitable institutions.
All you need to do in order receive the tickets is contact us with a written request which we will review and then send out the tickets to you. It's as simple as that!
We wish you all the best with your next fundraising initiative!