Bucks paintball days at Delta Force
It's almost your mate's special day. He's gonna tie the knot soon. If you have been tasked with planning the best send off possible, Delta Force has the answer. A bucks paintball celebration he'll never forget.
What better way to send your stag off than to dress him up and send him out with a paintball gun and a few of his best mates? Paintball is the perfect activity to get your mates geared up for a night of dubious choices and stories that will never be repeated.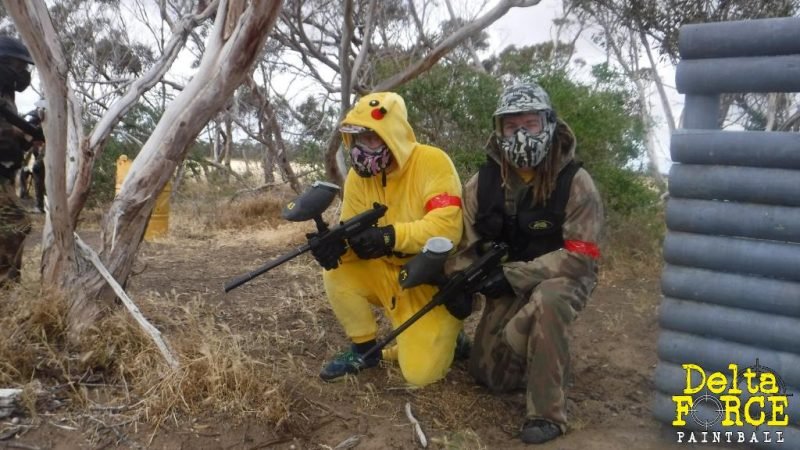 Bucks paintball days arranged for you
Here's how a day at Delta Force looks for a bucks paintball party.
On arrival you'll get kitted up by our marshals. Here's the chance to get you stag all dressed up in one of our Onesies, or you could all wear your own costumes. We offer great value group packs which are great for securing additional ammo (you don't want to run out of paintballs when the stag is on the loose!). Don't forget to let the marshals know who the guest of honour is; they'll give him some special treatment!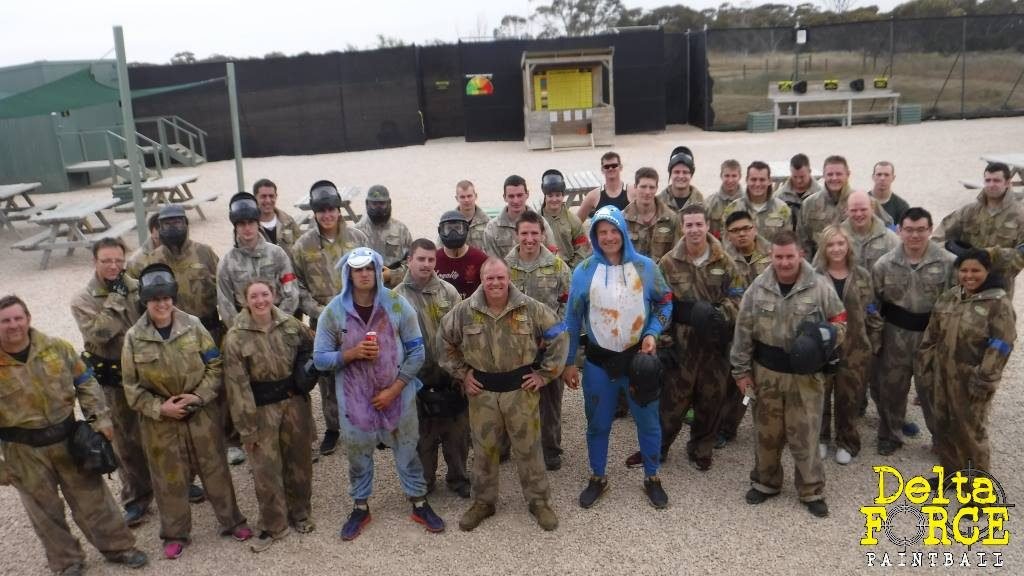 The safety brief explains the days' events before the battle begins!
There are breaks in between games, where you can rehydrate (sorry, no alcohol) and refuel for the next match. You can order pizzas for the group for lunch, or bring your own food. We recommend plenty of water and snacks throughout the day to maintain energy levels.
Your action packed day will see your squad battle it out in themed paintball fields featuring pyramids, black hawk helicopters and sniper towers, and will be a day the stag will never forget.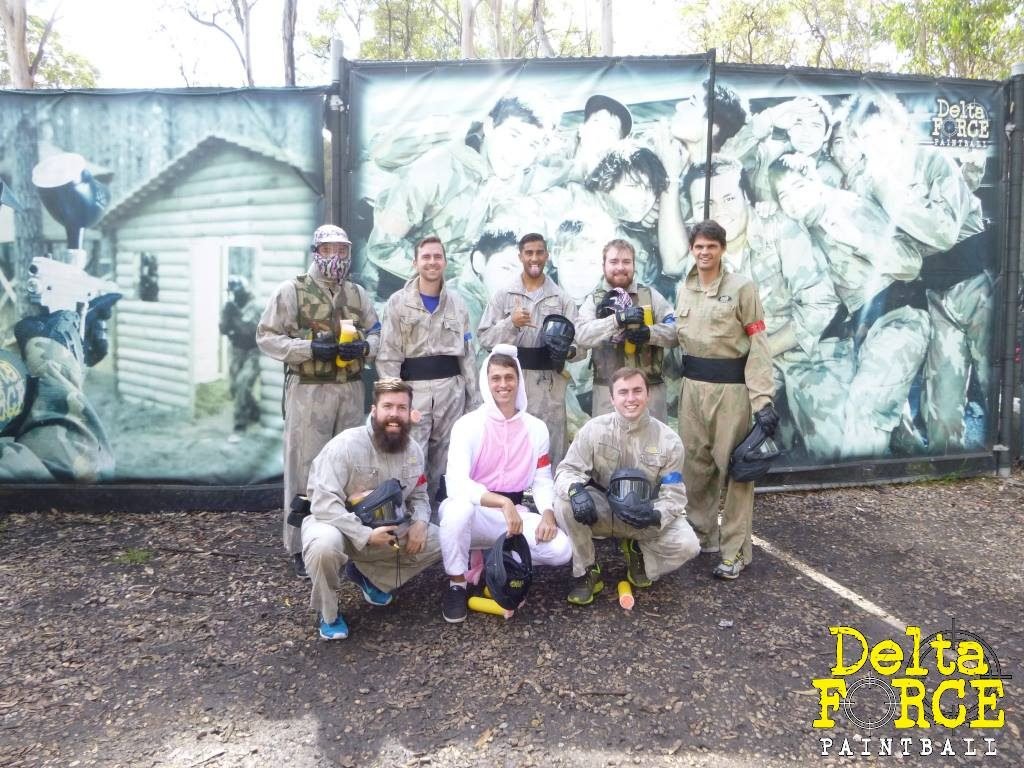 You can book online or call one of our event coordinators at any time of the day on 1-800-568-8909. They are available 24/7 and will help you plan everything to give your stag the ultimate send off!