Paintball prices – Saving by booking in groups.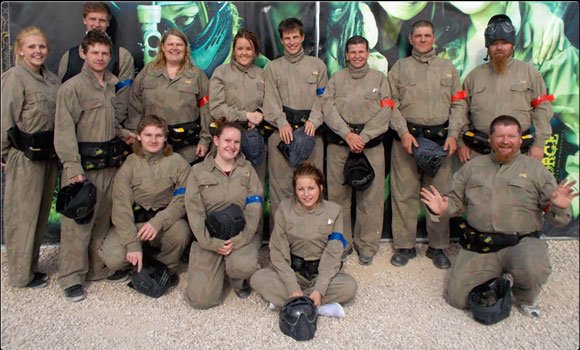 Rewarding groups for choosing to play at Delta Force Paintball is what we do and paintball falls squarely into the 'more the merrier category. The bigger the group, the more people you have to shoot, the more laughter you'll hear and the better the day's paintball stories are at the end of the day.
We want to impress as many players as we can so much that we encourage you to book in and bring along as many players as possible. Along with having more players to add to the fun of the day, our savings you'll benefit from and our incredible game zones will hopefully have you returning to play with us again and again. You and your group will not just get to experience the best paintballing in the country but you'll do it at the most affordable prices! And you'll do it surrounded by friends or work mates as you all strive to achieve the objectives and strategies we set for you in each of our specifically structured games designed to deliver a range of achievements in a fun and exciting environment.
See our paintball prices page to see all the discounted pack options available to group bookings and get so much more bang for you buck. Our group pricing helps you to afford to play all day on our awesome game zones with no fear of running short on ammo.
So chat to your friends, show them the adrenaline inducing game zones and fun that awaits in complete safety. Once you have all your troops to ready for action call us and choose your value-added group pack and get ready for a day of excitement beyond your imagination.