Experience The World's Trusted Paintball Provider
As with most things, not all paintball centres are created equal. Delta Force Paintball provides an action experience that will create lasting memories for your special day. The philosophy is simple: quality safety equipment; immersive game zones and friendly team members. That is the hallmark of the Delta Force difference and we invite you to enjoy it for yourself.
Delta Force Paintball Maple Ridge is classed as a premium centre worldwide. Set in lush woodlands providing the perfect setting for an ultimate paintball battle. Game Zones include Prison Break, D-Day Landing, Tropic Thunder, Resident Evil and everyone's favorite, Speedball. Ideally located about an hour drive from Vancouver and very accessible from Richmond and Surrey.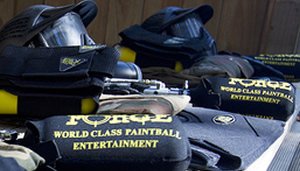 QUALITY EQUIPMENT
• Fusion Goggles – comfortable with anti-fog technology
• Body Armor & ammo holder
• Semi-automatic Paintball marker
• Camouflage overalls with padded neck protection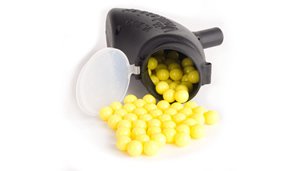 GREAT RATES ON PAINTBALLS
• You can never have too many paintballs
• Don't get caught short in battle
• Shoot longer or shoot more – the choice is yours
FULL DAY OF ACTION
Your Entrance Fee includes access for the full day
This gives you the flexibility to play all day, or just a few game zones – the choice is yours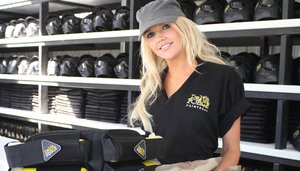 CUSTOMER SERVICE
Our fully trained teams are on hand to make your event an experience that will be remembered for years. Nothing is too much trouble, from organising the booking through to game day.
100% SAFETY RECORD
Delta Force Paintball only uses the best quality safety equipment. This include full head goggles, double-sided body armour and custom-designed padded neck protection on all overalls.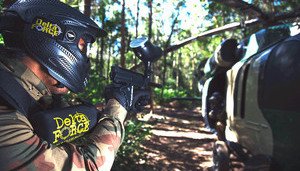 IMMERSIVE EXPERIENCE
Our Design Team have developed amazing Game Zone adventures for you to enjoy. Our Game Zones include Tropic Thunder, Prison Break, Speed Ball amongst others.
We offer a range of packages to suit all situations and budgets. Our Event Coordinators are on hand 24 hours a day to discuss your individual requirements. Fill in your details below or call us on 1-800-741-4672 . Your epic paintball adventure awaits.